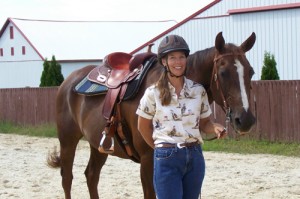 Terry Peiper has been specializing in "Helping Horses with Their People" for over 25 years as a riding instructor, trainer and clinician.  She is certified and was recognized for being one of the Top 50 Riding Instructors in America by the American Riding Instructors Association (ARIA).   She is an accredited Richard Shrake Resistance Free ® Trainer/Instructor and a Biomechanics Coach certified by the International Society of Rider Biomechanics.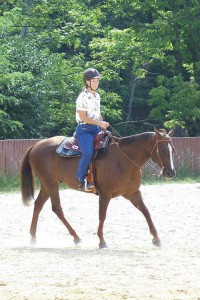 Terry has more than 40 years horse showing experience at 4-H, A rated, Appaloosa regional, national and world level shows, barrel racing, dressage and side-saddle shows.  She also fox hunted and hunter paced regularly for 10 years and was a certified Open Show Judge for over 10 years.
Recognizing the huge need for proper saddle fit not only for her horses but for her students as well, Terry has started the Fit Right Saddle Solutions business.   "Helping Horses with Their People and Their Saddles" through personalized saddle fit evaluations.  Other services offered include demos and lectures, private and group riding lessons and clinics.
To learn more about Terry, Fit Right Saddle Solutions & Buck N Horse Hollow please visit    www.FitRightSaddleSolutions.com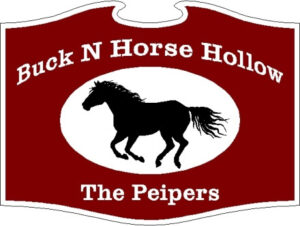 Terry Peiper
Fit Right Saddle Solutions
Buck N Horse Hollow
Website: www.FitRightSaddleSolutions.com
E-mail: fitright@bucknhorsehollow.com
Phone: (717) 240-0723
Address:
6 Buck Dr.
Carlisle PA 17015